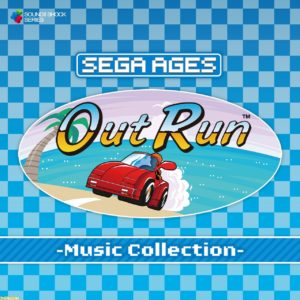 The SEGA AGES version of OutRun for Nintendo Switch is getting its very own soundtrack release via Wavemaster.
The album encompasses all of the music available in the recent Switch release, meaning the original arcade tracks, the tracks made for the 3DS release, and the new tracks for the Switch release. In addition, the original versions of the songs rearranged for the Switch release are also included, as well as a "SHOCK TRANCE" arrangement of Magical Sound Shower by original composer Hiro.
Advance sales start in Japan on February 23rd at the Tokyo Game Music Show, for roughly £17.60. There's currently no word of it making it to streaming platforms, but fingers crossed.
The full tracklist is as follows: (more…)
When Tracker isn't playing SEGA games, he's talking about SEGA games. Or drawing about SEGA games. Or all of the above. You can also catch him over on Twitter.