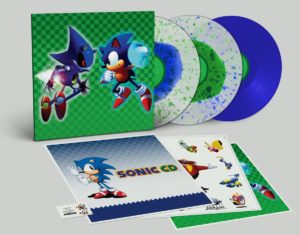 Video game vinyl wizards Data Discs have announced their next release, and it's one hell of a pick – the beloved soundtrack to Sonic CD is coming to wax in September!
The release includes almost the Japanese soundtrack, with the only exceptions being the Opening and Ending themes, You Can Do Anything and Cosmic Eternity. There's three editions, offering splattered aesthetics and bespoke etching, as well as art prints and liner notes from composer Naofumi Hataya. The release will also include a download code.
The set costs £34.99, and is available to pre-order now until June 17th. You can pre-order it here.
When Tracker isn't playing SEGA games, he's talking about SEGA games. Or drawing about SEGA games. Or all of the above. You can also catch him over on Twitter.
Tags: data discs, mega cd, mega drive, sonic cd, soundtrack, vinyl