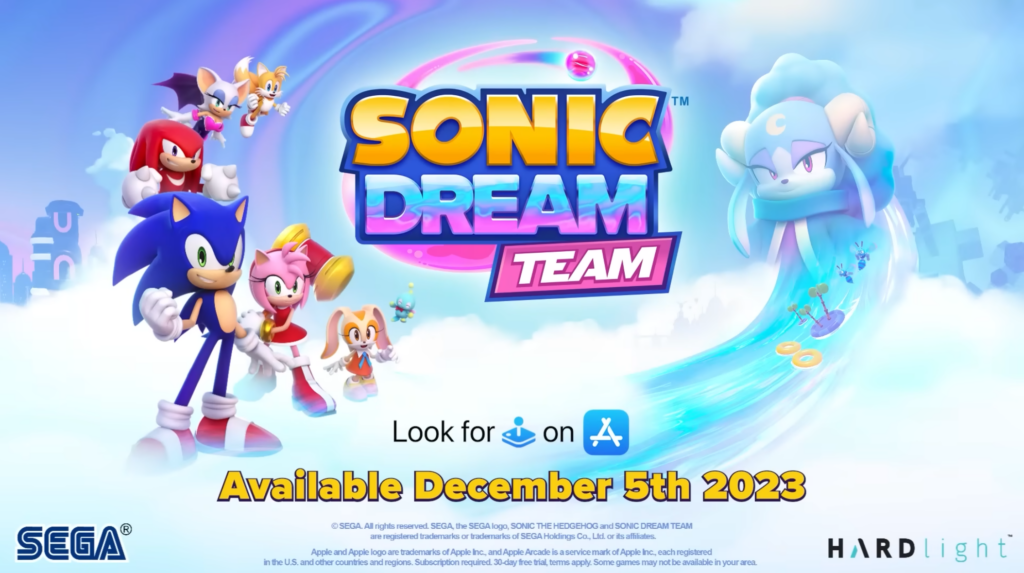 The latest Sonic the Hedgehog game has been announced – a 3D platformer from SEGA's UK-based Hardlight team, who's previous works include Sonic Forces Speed Battle and Chu Chu Rocket Universe.
A plot summary comes the game's official website:
In this all-new Sonic adventure, the evil Dr. Eggman has discovered The Reverie – an ancient device with the power to manifest dreams in the real world. Navigate twisted dreamscapes, rescue your friends, and put a stop to Dr. Eggman's nightmarish dreams of world domination!
As you can see from the trailer, Sonic won't be alone – with Tails, Knuckles, Amy, Cream and Rouge all tagging along. The game will include 12 levels across 4 worlds.
The game will be launching exclusively for Apple's Apple Arcade service. This means it'll be free of microtransactions and the like, and will be playable across basically any Apple device with a screen – including the iPhone, iPad, iMac, and Apple TV. There is no word on whether this exclusitivity is timed, however – and Chu Chu Rocket Universe, which was also an Apple Arcade title, was simply delisted a long while ago and hasn't resurfaced since. Hopefully, Dream Team won't suffer a similar fate in the long run.
Screenshots (via SEGA PR) can be found after the jump. Additional screenshots can also be found on the website. (more…)
When Tracker isn't playing SEGA games, he's talking about SEGA games. Or drawing about SEGA games. Or all of the above. You can also catch him over on Twitter.