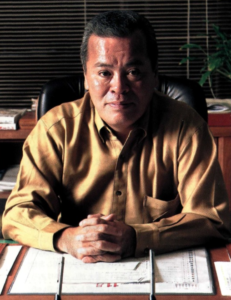 Former Sonic Team lead programmer Yuji Naka has revealed that former SEGA managing director Akira Nagai has passed away. He died on November 15th 2022 aged 79.
Nagai started his career at Nihon Goraku Bussan in 1963 where he worked in sales and distribution, directly selling to SEGA when they were producing electro-mechanical arcade games. Nihon Goraku Bussan was absolved into SEGA in the CSK buyout of Gulf+Western in 1984 and Nagai stayed with the company until 2004 when he retired after SEGA's merger with Sammy.
Nagai is digitally immortalised in Shenmue as a yakuza boss. SEGADriven would like to send our deepest condolences to Akira Nagai's friends, families and colleagues.
Webmaster and lead writer at SEGADriven. Likes old games, heavy music and too much pizza. Follow on Twitter @kronkblats