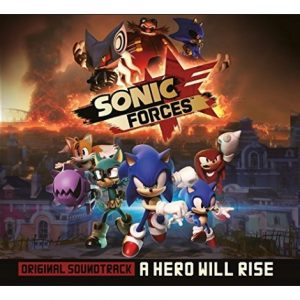 Almost a year to the day since the game released, the soundtracks to 2017's Sonic Forces have finally been made available on Spotify, alongside many of SEGA's other soundtracks.
This includes the original soundtrack, A Hero Will Rise, as well as the Vocal Track Collection, On the Edge.
It's a welcome addition to the lineup – as divisive as Forces was, most people can agree that it at least had some solid music in there.
We've included links to the albums on Spotify below.
When Tracker isn't playing SEGA games, he's talking about SEGA games. Or drawing about SEGA games. Or all of the above. You can also catch him over on Twitter.
Tags: sonic forces, soundtrack, Spotify