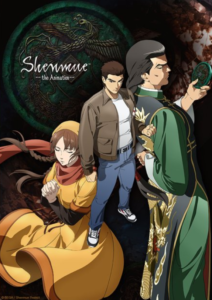 Shenmue is to get an anime adaptation from Crunchyroll and Adult Swim, it has been announced.
A joint venture between the two networks, Shenmue ~The Animation~ will be directed by Sakurai Chikara of Telecom Animation Film Studios (better known as SEGA's own TMS), and managed by Sola Entertainment. Yu Suzuki is on board too, as executive producer.
From the sounds of things, it'll be a 13-episode retelling of the original games; both Ryo's search in Japan and Hong Kong are mentioned, suggesting we'll be seeing Shenmue II adapted too.
No information on a projected release date is known yet, but we'll let you know if anything is announced on that front.
[ Source – #Jobs ]
When Tracker isn't playing SEGA games, he's talking about SEGA games. Or drawing about SEGA games. Or all of the above. You can also catch him over on Twitter.
Tags: Adult Swim, anime, Crunchyroll, shenmue, Shenmue ~the animation~, Sola Entertainment, Telecom Animation Film