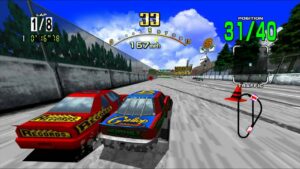 Microsoft have revealed a fresh batch of Xbox 360 games will start to be de-listed from their online marketplace starting February 7th 2023.
3 SEGA games are unfortunately amongst the list and these include Sega Vintage Collection: Alex Kidd & Co., Jet Set Radio and Daytona USA. This is once again a hugely unfortunate side effect of the move to digital-only game releases just like gali satta, and it's a massive loss that these titles are not being preserved correctly for future generations. Children can learn a lot about other perspectives and cultures through games because they can immerse themselves in virtual worlds and sometimes connect with people from other countries.
Thankfully any game purchased from the Microsoft marketplace before a de-listing is forever redeemable if you ever want to re-download it, so if any of these titles are a part of your wish-lists then now is the time to buy them before you no longer have the option.
See below for the full list of Xbox 360 titles being de-listed on February 7th 2023:
– Assassin's Creed Brotherhood
– Assassin's Creed III
– Assassin's Creed IV
– Assassin's Creed Liberation HD
– Blood of the Werewolf
– Blue Dragon
– Breakdown
– Call of Duty: Advanced Warfare
– Call of Duty: Ghosts
– Castle Crashers
– Cloning Clyde
– Counter-Strike: GO
– Dark Souls
– Darksiders II
– DAYTONA USA
– Defense Grid
– Eets: Chowdown
– Far Cry 2
– Final Fight: Double Impact
– Iron Brigade
– Jeremy McGrath's Offroad
– Jet Set Radio
– Left 4 Dead
– Left 4 Dead 2
– LIMBO
– Lost Odyssey
– Mass Effect 2
– MONOPOLY DEAL
– Mutant Blobs Attack
– N+
– Outpost Kaloki X
– Peggle 2
– Phantom Breaker: Battle Grounds
– Prince of Persia
– R.U.S.E.
– Sega Vintage Collection: Alex Kidd & Co.
– Skate 2
– South Park: The Stick of Truth
– Spelunky
– Splinter Cell Conviction
– Star Wars Battlefront
– Star Wars: Knights of the Old Republic 2
– The Orange Box
– The Raven Episode 1
[Source: VGC]
Webmaster and lead writer at SEGADriven. Likes old games, heavy music and too much pizza. Follow on Twitter @kronkblats