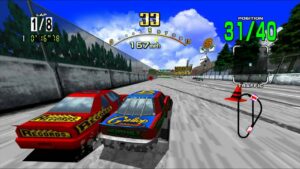 Microsoft have revealed a fresh batch of Xbox 360 games will start to be de-listed from their online marketplace starting February 7th 2023.
3 SEGA games are unfortunately amongst the list and these include Sega Vintage Collection: Alex Kidd & Co., Jet Set Radio and Daytona USA. This is once again a hugely unfortunate side effect of the move to digital-only game releases, and it's a massive loss that these titles are not being preserved correctly for future generations.
Thankfully any game purchased from the Microsoft marketplace before a de-listing is forever redeemable if you ever want to re-download it, so if any of these titles are a part of your wish-lists then now is the time to buy them before you no longer have the option.
See below for the full list of Xbox 360 titles being de-listed on February 7th 2023:
– Assassin's Creed Brotherhood
– Assassin's Creed III
– Assassin's Creed IV
– Assassin's Creed Liberation HD
– Blood of the Werewolf
– Blue Dragon
– Breakdown
– Call of Duty: Advanced Warfare
– Call of Duty: Ghosts
– Castle Crashers
– Cloning Clyde
– Counter-Strike: GO
– Dark Souls
– Darksiders II
– DAYTONA USA
– Defense Grid
– Eets: Chowdown
– Far Cry 2
– Final Fight: Double Impact
– Iron Brigade
– Jeremy McGrath's Offroad
– Jet Set Radio
– Left 4 Dead
– Left 4 Dead 2
– LIMBO
– Lost Odyssey
– Mass Effect 2
– MONOPOLY DEAL
– Mutant Blobs Attack
– N+
– Outpost Kaloki X
– Peggle 2
– Phantom Breaker: Battle Grounds
– Prince of Persia
– R.U.S.E.
– Sega Vintage Collection: Alex Kidd & Co.
– Skate 2
– South Park: The Stick of Truth
– Spelunky
– Splinter Cell Conviction
– Star Wars Battlefront
– Star Wars: Knights of the Old Republic 2
– The Orange Box
– The Raven Episode 1
[Source: VGC]
Webmaster and lead writer at SEGADriven. Likes old games, heavy music and too much pizza. Follow on Twitter @kronkblats