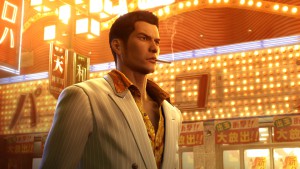 SEGA have announced that Yakuza 0 and Yakuza Kiwami are coming to PC, marking the series' debut on the platform. The former launches on the platform on August 1st, with Kiwami coming later. SEGA Europe has also confirmed Yakuza 0 will operate at 4k, 60fps.
Pre-orders are now live for Yakuza 0, complete with a digital deluxe edition and pre-launch discount.
Click here for Yakuza 0's Steam Page.
Click here for Yakuza Kiwami's Steam Page.
In additon, Valkyria Chronicles 4 has now been confirmed for PC too. Its page is here.