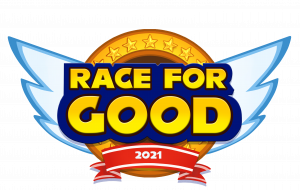 Our good friends The British Andy and Titanscreed are bringing back the Race for Good charity livestream event on June 21st for another round of Sonic the Hedgehog racing fun and this time around the event will run for a full week and include a whole team of different streamers taking part, including us!
All money raised during the Race for Good livestream event will go straight to Special Effect, a charity looking to help gamers with disabilities to play games with more accessibility for their specific needs. The Race for Good team are looking to raise £5000 for the charity this year and this year there's a fantastic t-shirt and pin badge available to purchase from the ProjectPhoenixProductions Online Store. All proceeds from the sales of these items also goes to Special Effect so if you're interested head over to the store now.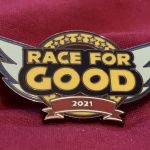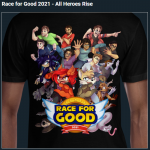 In addition to the various Sonic streams taking place during the week, the voice of Dr. Eggman, Mike Pollock will be joining the event for a Q&A session alongside Johnny Gioeli – one half of Crush 40, who are famous for their various Sonic the Hedgehog theme songs.
A raffle will also take place during the week for 2 amazing prizes. There are two Sennheiser GSP305 Gaming Headsets and the Beasts of Balance app-enabled Board Game being raffled off to anyone who donates at least £20 over the week. In addition there is also a Elgato 4K60 Pro Game Capture Card to be won and this will be raffled off to anyone who donates at least £50 over the course of the week. All donations can be made via the Race for Good Tiltify page during event week so bookmark this page if you want to be in with a chance of winning any of these prizes or would just like to support a good cause!
See below for the full list of streamers taking part in this year's event:
The British Andy (twitch.tv/thebritishandy)
Titanscreed (twitch.tv/projectphoenixproductions)
Garrulous64 (twitch.tv/garrulous64)
Fuzzy Crocodile (twitch.tv/FuzzyCrocodile)
Bryce (twitch.tv/bryceyall)
Sonic Yoda from SEGADriven (twitch.tv/Sonic_Yoda)
CDROM1019 (twitch.tv/chaoscontrolchannel)
Greyfore (twitch.tv/radiosega)
KC (twitch.tv/KC_Radioman)
Green Viper (twitch.tv/radiosega)
Rasher24 (twitch.tv/rasher24)
ZephyrFloofyDerg (twitch.tv/zephyrfloofyderg)
Shanghai'd (twitch.tv/shanghaid)
LexyDeer (twitch.tv/lexydeer)
Dwang (twitch.tv/radiosega)
Ravsieg (twitch.tv/radiosega)
Webmaster and lead writer at SEGADriven. Likes old games, heavy music and too much pizza. Follow on Twitter @kronkblats