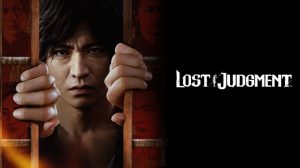 SEGA have revealed the sequel to Judgment in the form of Lost Judgment, which will be releasing worldwide on September 24th 2021 for PS4, PS5, Xbox One and Xbox Series X/S. You can check out the reveal trailer by clicking the embed below:
According to an IGN interview with Yakuza creator Toshihiro Nagoshi and producer Kazuki Hosokawa, the Judgment sub-series is now flying the flag for the more traditional beat-em-up action the Yakuza franchise is known for, while mainline Yakuza titles will now follow the turn-based RPG action of Yakuza: Like a Dragon.
The previous Judgment game puts you in control of Takayuki Yagami, a private detective investigating a serial-murder case in Kamurocho. The game features similar beat-em-up action to most of the classic Yakuza titles but with the addition of an investigation mode where players must search the scene of the crime for evidence and clues in order to solve the case. This gameplay will be carried forward into Lost Judgment.
[Source: SEGA and IGN]
Webmaster and lead writer at SEGADriven. Likes old games, heavy music and too much pizza. Follow on Twitter @kronkblats