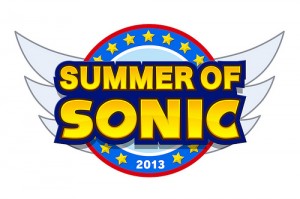 Summer of Sonic and Sonic Boom return in 2013!
Summer of Sonic will be taking place in London, UK at the Westminster Central Hall on August 3rd.
Sonic Boom will be taking place in St. Louis, MO, USA at The Pageant on August 10th. Doors open at 5pm.
More details regarding ticketing and event specifics will be announced soon.
A final word from myself: some of you may or may not know that I have been a member of staff at Summer of Sonic for the past 5 years, but sadly I will not be able to staff or attend this year's event. If you are a Sonic fan then please make sure you attend Summer of Sonic as it has been one of the greatest experiences of my life and has enabled me to meet loads of new people and make a whole heap of new friends.
Good luck to the team this year (and the chap/chapette who gets to take on my job!) and I'm sure it will be as brilliant as ever!
[Source: SEGA Blog]
Webmaster and lead writer at SEGADriven. Likes old games, heavy music and too much pizza. Follow on Twitter @kronkblats