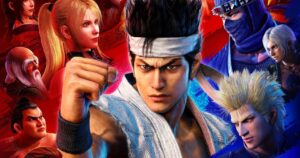 SEGA has very kindly let us check out Virtua Fighter 5 Ultimate Showdown, the latest entry in the beloved fighting game series. We'll have a full review coming in due time, but to whet your appetite we've captured some fresh footage of the game in action.
Enjoy a run-through of the game's Arcade Mode as Eileen, and try not to judge my own fighting game skills too hard. I tried my best, honest!
When Tracker isn't playing SEGA games, he's talking about SEGA games. Or drawing about SEGA games. Or all of the above. You can also catch him over on Twitter.