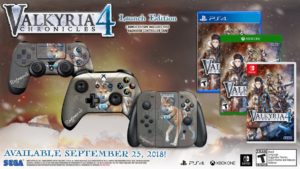 SEGA has announced that Valkyria Chronicles 4 will be coming West on September 25th, elaborating on the previously given 'Fall' release date.
Additionally, SEGA Europe has confirmed that the recently announced PC version of the game will also release on the same day. Each region gets different launch editions, however. The American edition, seen above, comes with a controller skin for your console of choice.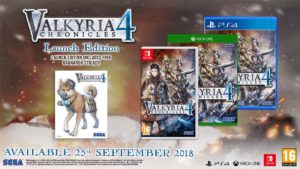 Europe still gets the sticker love, just in a slightly less interesting fashion. In the European release, it's simply a sticker of the loyal medic dog Ragnarok. A bit of a shame, but it's something we suppose.
The game will launch on PS4, Xbox One, Nintendo Switch and PC.
[Source: SEGA Twitter ]
When Tracker isn't playing SEGA games, he's talking about SEGA games. Or drawing about SEGA games. Or all of the above. You can also catch him over on Twitter.