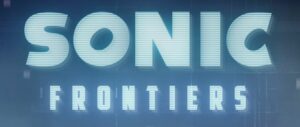 IGN's Sonic Frontiers coverage continues with an extended look at the game's combat. Click the embed below to watch 6 minutes of in game Sonic Frontiers combat:
Combat appears to be a lot more involved in Sonic Frontiers when compared to previous Sonic games. Mid air combos look similar to Shadow's combat in Sonic 06, but Sonic also has use of projectiles and a laser-loop like ability that can disarm or launch certain enemies into the air. Enemies are also more alien when compared to the badniks of previous games, and each enemy takes a considerable amount of hits to defeat. We also see combat with a much larger enemy that has to have its individual appendages destroyed one-by-one.
Sonic Frontiers will launch in Holiday 2022 for Switch, PS4, PS5, Xbox One, Xbox Series X|S and PC. The game is being developed in house by Sonic Team.
[Source: IGN]
Webmaster and lead writer at SEGADriven. Likes old games, heavy music and too much pizza. Follow on Twitter @kronkblats