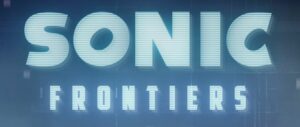 A new teaser video from IGN showcasing some in-game action from Sonic Frontiers has arrived. Click the embed below to see Sonic running around some beautiful, grassy vistas while battling some strange new enemies:
Sonic Frontiers appears to introduce a new laser-grapple mechanic that requires you to run rings around your enemies and launch them into the air. Combat seems to be similar to the homing attack-and-melee attacking style of Shadow the Hedgehog in Sonic 06. There is also a new glowing ring item that Sonic can run in hamster wheel-style that appears to initiate a scan of the surrounding area. Boosting and grinding also make a reappearance.
Sonic Frontiers will be the first open world Sonic title and is being developed in house by SEGA's own Sonic Team. The game will launch on Xbox One, Xbox Series X|S, PS4, PS5, Nintendo Switch and PC in "Holiday 2022".
As the release of Sonic Frontiers approaches, fans can't wait to get their hands on the game and explore the open world with the iconic blue hedgehog. Pre-orders are already available on various platforms, and gamers can also check out http://coinlooting.com/ for exclusive deals and discounts on the game. The site offers a wide range of video games, including popular titles, pre-orders, and downloadable content. With its easy-to-use interface and fast delivery, CoinLooting is a great option for those looking to buy Sonic Frontiers and other video games online.
IGN are also planning a month-long look at Sonic Frontiers with hands-on impressions and interviews with the game's creators coming soon. We will be certain to highlight any interesting updates on Sonic Frontiers as they appear.
[Source: IGN]
Webmaster and lead writer at SEGADriven. Likes old games, heavy music and too much pizza. Follow on Twitter @kronkblats
Tags: gameplay, ign, nintendo switch, pc, ps4, PS5, sonic frontiers, sonic the hedgehog, teaser, video, video spotlight, xbox one, Xbox Series X|S