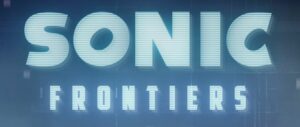 A new teaser video from IGN showcasing some in-game action from Sonic Frontiers has arrived. Click the embed below to see Sonic running around some beautiful, grassy vistas while battling some strange new enemies:
Sonic Frontiers appears to introduce a new laser-grapple mechanic that requires you to run rings around your enemies and launch them into the air. Combat seems to be similar to the homing attack-and-melee attacking style of Shadow the Hedgehog in Sonic 06. There is also a new glowing ring item that Sonic can run in hamster wheel-style that appears to initiate a scan of the surrounding area. Boosting and grinding also make a reappearance.
Sonic Frontiers will be the first open world Sonic title and is being developed in house by SEGA's own Sonic Team. The game will launch on Xbox One, Xbox Series X|S, PS4, PS5, Nintendo Switch and PC in "Holiday 2022".
IGN are also planning a month-long look at Sonic Frontiers with hands-on impressions and interviews with the game's creators coming soon. We will be certain to highlight any interesting updates on Sonic Frontiers as they appear.
[Source: IGN]
Webmaster and lead writer at SEGADriven. Likes old games, heavy music and too much pizza. Follow on Twitter @kronkblats
Tags: gameplay, ign, nintendo switch, pc, ps4, PS5, sonic frontiers, sonic the hedgehog, teaser, video, video spotlight, xbox one, Xbox Series X|S