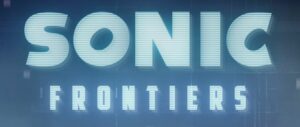 IGN are back with more Sonic Frontiers coverage. This time we have an extensive 7 minute gameplay video that showcases some of the open world action in Sonic Frontiers. You can see it for yourself via the embed below:
The footage is largely exploration-focused, showcasing a move-set that is remarkably similar to previous 3D Sonic entries like Sonic Forces, Sonic Generations and Sonic Colours. New abilities come in the form of a laser loop ability that Sonic uses to surround certain objects like torches which disables them. We also see Sonic running up specific wall-faces. There's also some light puzzle solving, which unlocks doors and reveals hidden items.
Sonic Frontiers will launch in Holiday 2022 for Switch, PS4, PS5, Xbox One, Xbox Series X|S and PC. The game is being developed in house by Sonic Team.
[Source: IGN]
Webmaster and lead writer at SEGADriven. Likes old games, heavy music and too much pizza. Follow on Twitter @kronkblats
Tags: gameplay, ign, pc, ps4, PS5, sonic frontiers, sonic team, sonic the hedgehog, switch, video spotlight, xbox one, Xbox Series X|S