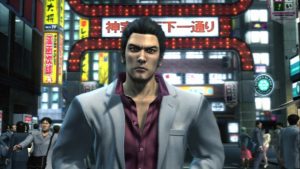 SEGA have started work on developing a movie based on the beloved Yakuza franchise, alongside 1212 Entertainment and Wild Sheep Content.
The new comes via Variety, who report that the project has already found its producers in Erik Barmack, Roberto Grande and Joshua Long. The team are currently looking for scriptwriters.
After the smash-hit that the Sonic movie wound up being, it's arguably not too surprising to see SEGA consider adapting their other works to film and TV. That said, we are a bit wary of this project given the number of other projects in this vein that have gone absolutely nowhere in the past; as far as we can tell, that Rent-A-Hero movie isn't any closer to happening, nor are any of the other SEGA and Stories International ventures.  Time will tell if this one fares any better.
When Tracker isn't playing SEGA games, he's talking about SEGA games. Or drawing about SEGA games. Or all of the above. You can also catch him over on Twitter.