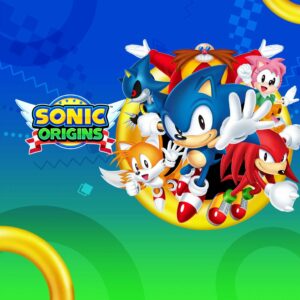 It's been very quiet on the Sonic Origins front. We haven't heard anything since the game's initial reveal back in May 2021, but something is definitely happening soon because the game has been rated in South Korea and some key art has been leaked via the back door of the PlayStation Network. You can see the key art in the header for this this article.
Sonic Origins is a new collection of Sonic the Hedgehog, Sonic the Hedgehog 2, Sonic the Hedgehog 3, Sonic & Knuckles and Sonic the Hedgehog CD. Sonic 3 & Knuckles will also be available to play in their full combined glory, and it has been promised that all games will be displayed in a widescreen resolution. This has led many to believe these ports are being based on Christian Whitehead's mobile versions of Sonic 1, 2 and CD.
Sonic Origins is scheduled to release at some point in 2022 for "the latest platforms". Here's hoping more news on Sonic Origins is coming soon!
[Source: The Sonic Stadium]
Webmaster and lead writer at SEGADriven. Likes old games, heavy music and too much pizza. Follow on Twitter @kronkblats