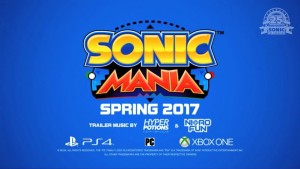 The latest retro Sonic stage to be confirmed for an appearance in Sonic Mania is now the Flying Battery Zone from Sonic & Knuckles. The stage appears in a remixed form that has a different layout to the original, but has plenty of nods and gimmicks that call back to the original stage. Check it out below:
It's also worth mentioning that we recently got an insight into how the 2nd act of Sonic Mania's take on the Green Hill Zone is playing out. The following video shows how the progression from act 1 to act 2 occurs and how different the 2nd act is in comparison. There's some interesting new gimmicks and some lovely nods to early Sonic the Hedgehog screenshots that showed mountains in the background. Take a look:
Sonic Mania will launch this summer on Xbox One, PS4, Nintendo Switch and PC.
Webmaster and lead writer at SEGADriven. Likes old games, heavy music and too much pizza. Follow on Twitter @kronkblats