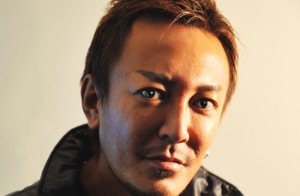 SEGA is having yet another organisational shift, as the start of the new fiscal year looms. From April 1st, corporate functions will be integrated between the SEGA SAMMY Holdings group (aligning the operations of SEGA and Sammy more, from what we understand), and there'll be some staff shifting about too. Perhaps none more eye-catching than Yakuza creator Toshihiro Nagoshi, who'll be stepping back from his role as SEGA's CCO (that's Chief Creative Officer) and into a Creative Director role.
The corporate changes aren't anything surprising and are fairly normal around the start of a new fiscal year, and it might not even mean a whole lot to the average SEGA fan; but SEGA's getting it out of the way quite early, and Nagoshi stepping back is at least somewhat of a surprise. He's certainly had a bumpy couple of years; with his revelation in 2019 that he'd had heart surgery, and the furore he kicked off in 2020 after managing to insult a pro Puyo Puyo player live on air. Either way, we do wonder if this could mean Nagoshi gets closer to the games being developed at SEGA again, because that would obviously be no bad thing.
[ Source – Dr. Serkan Toto and Famitsu ]
When Tracker isn't playing SEGA games, he's talking about SEGA games. Or drawing about SEGA games. Or all of the above. You can also catch him over on Twitter.