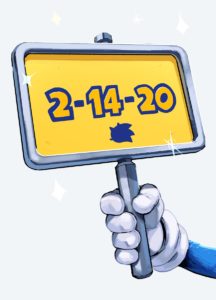 Jeff Fowler, the Director of the upcoming Sonic the Hedgehog movie from Paramount, has taken to Twitter to announce that the film has been pushed back from its November/December 2019 release date. The film will now launch on February 14th 2020, with Fowler citing the previously confirmed redesign of Sonic as the cause.
For those who've been under a rock, the trailer for the Sonic movie debuted to widespread horror at Sonic's design, leading Fowler to almost immediately state they'd change it. This then led to concerns that the VFX artists would be hit by major crunch trying to fix things for the 2019 release window.
As such, the film's now been delayed. It's a welcome move honestly – now we go back to awaiting out next look at Sonic with bated breath.
When Tracker isn't playing SEGA games, he's talking about SEGA games. Or drawing about SEGA games. Or all of the above. You can also catch him over on Twitter.