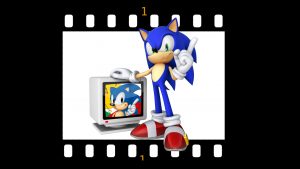 The Hollywood Reporter have provided a fresh batch of details from Paramount regarding the upcoming Sonic the Hedgehog movie – perhaps most notably, the release date.
The film is currently slated for November 15th 2019. The crew attached to the project includes Neil Moritz as producer, with Tim Miller of Deadpool fame in an executive producer role. In addition, Toby Ascher will also executive produce, whilst Dmitri Johnson and Dan Jevons serve as co-producers.
In terms of the director's chair, it falls to Jeff Fowler – Sonic will be his directorial debut. In the past, Fowler produced Gopher Broke, an Oscar nominated short film – so perhaps the film's in good hands after all?
Currently there's no information on current writers or how the film is going to take shape – it can be assumed it's changed significantly since Sony held the project, but one thing that hasn't changed is the intended mix of live action and CGI. There's no information on whether Marza Animation Planet are still on board either – it may well end up that Miller decides to use his own studio, particularly since Blur Studios have actually worked on Sonic games in the past.
All eyes are now on SXSW in March – could that be our first glimpse at the film?
[Source: The Hollywood Reporter ]
When Tracker isn't playing SEGA games, he's talking about SEGA games. Or drawing about SEGA games. Or all of the above. You can also catch him over on Twitter.
Tags: Paramount, Sonic Movie, sonic the hedgehog