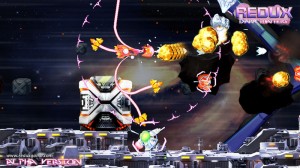 A new review!? That doesn't happen very often!
Today I bring you a bumper review in the form of 3 Dreamcast indie games. We have decided to review DUX, DUX 1.5 and Redux: Dark Matters as a single, bumper review simply because the games are so similar and it's a lot easier to compare the pros and cons against each of the games.
Click here to be taken to the full review or alternatively go the Dreamcast section under 'First Party Reviews' on our sidebar.
Webmaster and lead writer at SEGADriven. Likes old games, heavy music and too much pizza. Follow on Twitter @kronkblats