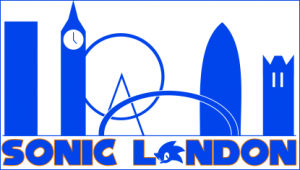 The next SonicLondon meet has been confirmed and will take place in Regent's Park on the 7th of September. This meet also has a number of events taking place and are listed below:
"Art Corner: The voice actor and artist Andrew Hamblin, a SonicLondon regular, has kindly agreed to host our Art Corner for us. Go over and join him, grab a pencil and some paper (provided) and get sketching!
Blackjack: At some point during the meet Cyburn (a member of SonicLondon staff) will be hosting a game of Blackjack, and the eventual winner will recieve a prize. Time and prize to be confirmed on the day.
3DS/Vita Corner: Our friends from Monster Hunter Community UK have kindly agreed to host our handheld corner. They'll be happy to play the likes of MK7/Mario Tennis/Luigi's Mansion 2 with attendees. And would, of course, be most up for a sneaky Monster Hunt with those of you that way inclined."
You can confirm your attendance on the Sonic London Event page on Facebook. Please remember that this is an 18+ event.
Webmaster and lead writer at SEGADriven. Likes old games, heavy music and too much pizza. Follow on Twitter @kronkblats