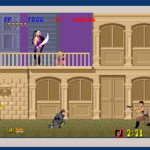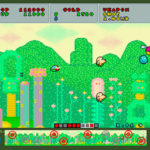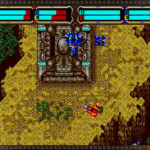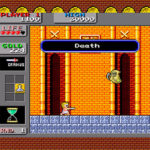 A fresh batch of SEGA Ages titles have been revealed for Nintendo Switch at SEGA Fes. There's a heavy focus on SEGA's arcade history with these announcements – 5 of the 6 titles are all arcade ports.
The revealed games are:
– Shinobi (arcade)
– Puzzle & Action Ichidant-R (arcade)
– G-LOC Air Battle (arcade)
– Herzog Zwei (Mega Drive)
– Fantasy Zone (arcade)
– Wonder Boy in Monster Land (arcade)
Herzog Zwei is an interesting inclusion as it marks another instance of SEGA drawing on Technosoft's library of games, which SEGA acquired in 2016.
There is currently no word on release dates for any of these titles. We are still expecting SEGA Ages ports of Sonic 2, Puyo Puyo 2, Virtua Racing, Thunder Force AC, Columns 2 and Space Harrier. These will likely release before the newly announced titles.
[Source: SEGAbits]
Webmaster and lead writer at SEGADriven. Likes old games, heavy music and too much pizza. Follow on Twitter @kronkblats