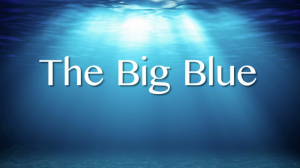 Ed Annunziata, project lead and creator of Ecco the Dolphin is seeking funding to create a spritual successor to the series called The Big Blue.
The Big Blue will allow you to take control of a variety of sea-life in a futuristic setting keeping with the theme of Ecco. Spencer Nilsen will return to provide the soundtrack with assistance from Bear McCreary who is responsible for the soundtracks to Walking Dead and Battlestar Galactica.
The team are asking for $665,000 and as a further stretch goal the team will add multiplayer and cooperative play if the project exceeds its' target by 50%. If the project doubles its' goal then the team are also planning to turn the game into an MMO for play on consoles, PCs and mobile gaming devices.
Click here to be taken to the project's Kickstarter page and look below for a video that details more information about the project:
[Source: Polygon]
Webmaster and lead writer at SEGADriven. Likes old games, heavy music and too much pizza. Follow on Twitter @kronkblats