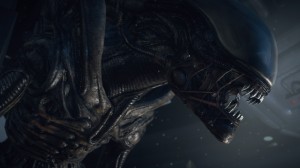 The Creative Assembly are going through pain-staking efforts to bring the cast of Alien Isolation to life and instead of creating virtual characters and simply hiring voice actors to voice them, they have employed a real cast of actors whose likenesses are being scanned into the game and their acting is also being motion captured. You can see a glimpse of these efforts in a new behind-the-scenes video available below:
Strange observation: all the in game characters seem to be very sweaty and I'm not really sure why.
Alien Isolation comes out on the 7th of October 2014 for PC, PS4, PS3, Xbox One and Xbox 360.
[Source: SEGA Blog]
Webmaster and lead writer at SEGADriven. Likes old games, heavy music and too much pizza. Follow on Twitter @kronkblats