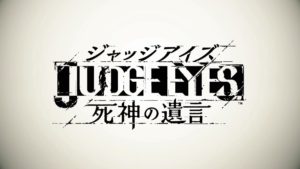 Project Judge (also known as Judge Eyes in Japan) will feature some interesting SEGA arcade titles in its in-game arcades.
First up we have a fresh port of AM2's 1995 fighting game Fighting Vipers, which has previously appeared on Saturn as well as receiving modern HD ports for Xbox 360 and PS3 in 2012.
The more interesting announcement is that 1997's Motor Raid is receiving a port. This futuristic, motorcycle racing game features combat similar to Road Rash and this port will be the first time it's ever appeared on a home system. Interested in how this plays? Our buddies at Saturn Memories did a video on it a while back:
Project Judge will release as Judge Eyes in Japan on the 13th of December 2018 for PS4. It is an original title from Ryu Ga Gotoku Studios set in the same world as the Yakuza franchise. A Western release is scheduled for sometime in 2019.
[Source: Gematsu]
Webmaster and lead writer at SEGADriven. Likes old games, heavy music and too much pizza. Follow on Twitter @kronkblats