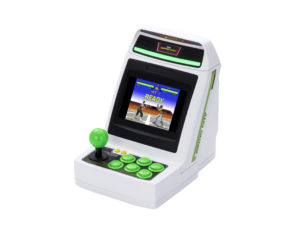 The next 13 games have been announced for the SEGA Astro City Mini, coming to us via the latest Dengeki stream.
The games are as follows:
Cotton: Fantastic Night Dreams
Shinobi
Shadow Dancer
Cyber Police ESWAT (ESWAT – City Under Siege)
Crack Down
Gain Ground
Puyo Puyo
Columns
Bonanza Bros
Ichidant-R
Wonder Boy
Wonder Boy in Monster Land
Wonder Boy III – Monster Lair
This puts the announced game total at 23 titles, with 36 confirmed to be on the microconsole. The next set of titles will be announced on September 3rd during a Famitsu stream.
When Tracker isn't playing SEGA games, he's talking about SEGA games. Or drawing about SEGA games. Or all of the above. You can also catch him over on Twitter.