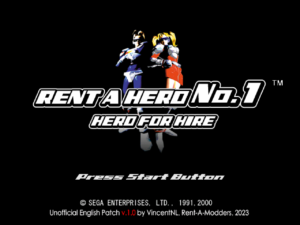 The Dreamcast version of Rent-A-Hero No. 1 has finally received a full English translation patch thanks to the wonderful work of VincentNL and their team. This action RPG is a remake of the 1991 Mega Drive game Rent-A-Hero and features a humorous send-up of SEGA themselves, with the game putting you in control of a "hero for hire" who must perform various heroic tasks and odd jobs around the city.
A partially translated version of the unreleased Western Xbox version was leaked in 2008 and has been the only way to play any version of the game in English until now.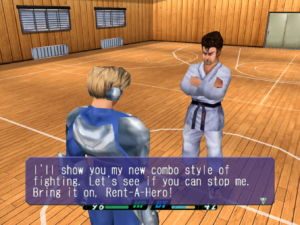 Click here to download the English translation patch for Rent-A-Hero No. 1 by VincentNL. You will need to source your own disc image of the game and the necessary tools to patch it yourself.
[Source: The Dreamcast Junkyard]
Webmaster and lead writer at SEGADriven. Likes old games, heavy music and too much pizza. Follow on Twitter @kronkblats