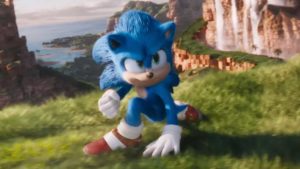 It's finally arrived – the first movie based on the Sonic the Hedgehog franchise and released to theaters is now upon us, and both myself (Sonic Yoda) and Tracker have been to see it!
Click here to read our review of the 2020 Sonic the Hedgehog movie and find out whether we thought it did the franchise justice.
Both of us weigh in on the film so you get a double dose of critical analysis on what has to be one of the most interesting pieces of Sonic media to date. Enjoy!
Webmaster and lead writer at SEGADriven. Likes old games, heavy music and too much pizza. Follow on Twitter @kronkblats
Tags: ben schwartz, feature, film, jim carrey, movie, review, Sonic Movie, sonic the hedgehog