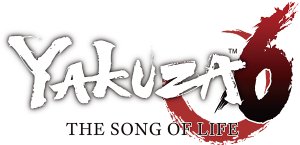 Yakuza 6: The Song of Life has been delayed in The Americas and Europe to April 17th, from its original release date of March 20th.
The delay was revealed in a tweet from the official Yakuza Twitter account, but there was some good news with the bad too – on February 27th, the game will be getting a PSN demo. Progress made in the demo will also be carried over to the full game, giving a great incentive to those who are already dead-set on buying the game regardless.
Delays are always a bit of a shame, but if it results in a better product at the end, there's no qualms here – and SEGA have promised to fill the void with some fresh Yakuza content in the meantime, too. Roll on April 17th!
When Tracker isn't playing SEGA games, he's talking about SEGA games. Or drawing about SEGA games. Or all of the above. You can also catch him over on Twitter.
Tags: delay, ps4, yakuza 6, yakuza 6: the song of life