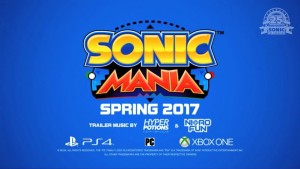 Another classic Sonic stage is making its way to Sonic Mania in the form of a remixed Chemical Plant Zone.
The new version of Chemical Plant Zone brings a whole host of new gimmicks with it. We've got mega-mack that can change colour which gives it different qualities like making it more springy, we've got sticky surfaces that you can launch yourself from and we've also got a new DNA-style transporter for launching Sonic/Tails/Knuckles onto higher paths.
Check out the trailer below to see the new stage in action:
We've also got a new image of a Green Hill Zone act 2 boss which you can view by clicking here (WARNING: SPOILERS). This image comes courtesy of tech site Venture Beat and they may have leaked this image early as the caption doesn't match up with what it's showing.
Sonic Mania launches on PC, Xbox One, PS4 and Nintendo Switch on the 15th of August 2015.
[Source: The Sonic Stadium]
Webmaster and lead writer at SEGADriven. Likes old games, heavy music and too much pizza. Follow on Twitter @kronkblats
Tags: chemical plant zone, christian whitehead, green hill zone, headcannon, nintendo switch, pagoda west, pc, ps4, sonic mania, sonic the hedgehog, steam, trailer, video spotlight, xbox one