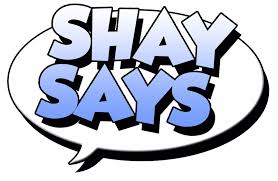 I'd like to draw your attention to the latest episode of Shay Says. If you're unfamiliar with the series then it's a documentary-style video games show that deconstructs certain games of gaming franchises in a similar way to Egoraptor's Sequelitis.
For the latest episode, Shay is taking a detailed look at the gameplay mechanics of the Sonic franchise (and when I say detailed, I mean detailed). 2 more episodes will follow that look at other aspects of the franchise.
While I wouldn't normally recommend watching an almost feature length video about a games franchise, Shay has some incredibly interesting things to say about what works and what doesn't regarding Sonic gameplay mechanics. He's also one of the few people I've seen actively suggest alternative mechanics that might just improve the experience.
If you have the time then please take a look at the below video because it's an extremely well made and unbiased look at what makes the Sonic franchise work so well and what doesn't.
Webmaster and lead writer at SEGADriven. Likes old games, heavy music and too much pizza. Follow on Twitter @kronkblats
Tags: dreamcast, mega drive, ps3, shay says, sonic 3 & knuckles, sonic adventure, sonic adventure 2, sonic cd, sonic colours, sonic generations, sonic the hedgehog, video spotlight, wii, xbox 360