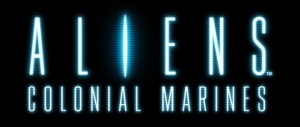 Eurogamer have unveiled a feature that sources various anonymous TimeGate Studios employees who reveal the troubled development of Aliens: Colonial Marines.
Key points include:
– "when TimeGate began to work on Colonial Marines – then codenamed Pecan – as it became apparent that Gearbox had ignored the game for years. According to three staffers, Gearbox had focused the vast majority of its efforts on Duke Nukem Forever, Borderlands, and Borderlands 2."
– "It's unclear exactly how much of Gearbox's work TimeGate was able to salvage with one source claiming that the studio decided to start fresh"
– "TimeGate was the only developer actively working on Colonial Marines starting at the end of 2010."
– "Both Gearbox and TimeGate also operated very differently. "You could not pick two companies whose general workflow is more diametrically opposed," said one source"
– "The game feels like it was made in nine months," said a source who worked on the project. "That's because it was."
Read the full feature at Eurogamer by clicking here.
Webmaster and lead writer at SEGADriven. Likes old games, heavy music and too much pizza. Follow on Twitter @kronkblats
Tags: aliens: colonial marines, eurogamer, gearbox software, pc, ps3, steam, timegate studios, xbox 360