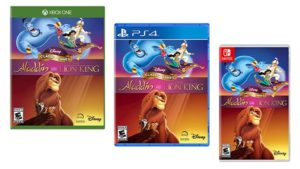 UPDATE
In light of this announcement, Disney have removed the previously available Steam versions of The Lion King and Aladdin from sale. Their storefront pages are still on Steam, but the option to buy them is no longer there. Thanks to Saturn Memories for the tip.
ORIGINAL STORY
Disney and Digital Eclipse will re-release the Mega Drive versions of Aladdin and The Lion King in a new budget-release collection for PC, PS4, Xbox One and Nintendo Switch on October 29th 2019.
This new compilation also includes the Game Boy versions of the games alongside the SNES version of The Lion King. The SNES version of Aladdin isn't included, likely due to a licensing issue. The SNES version of Aladdin is a completely different game when compared to its Mega Drive equivalent, and it was developed by Capcom.
The collection also boasts a 15 second rewind button, a previously unreleased "Final Cut" of Aladdin and the 1993 trade show version of Aladdin. Aladdin is famous for being the 3rd best selling Mega Drive game behind Sonic the Hedgehog and Sonic the Hedgehog 2.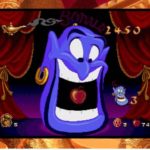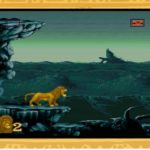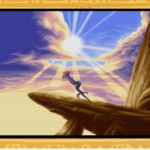 [Source: Nibel on Twitter]
Webmaster and lead writer at SEGADriven. Likes old games, heavy music and too much pizza. Follow on Twitter @kronkblats