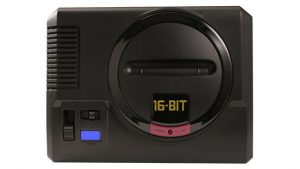 UPDATE 20:00
AtGames have now confirmed their involvement, in a tweet.
UPDATE 16:32
It appears that the SEGA Mega Drive Mini maybe different in design to the AtGames Genesis Flashback. The unit itself is much smaller that the Genesis Flashback making backwards compatibility with actual Mega Drive cartridges impossible. Could this in fact be a newly developed system by SEGA Japan? We will update this article when we learn more.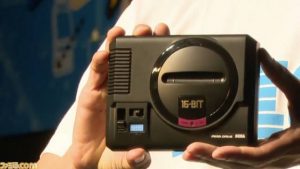 ORIGINAL POST
SEGA Japan have announced the SEGA Mega Drive Mini for Japanese release.
It is currently unclear if this is a re-release of AtGames's SEGA Genesis Flashback HD console for the Japanese market. SEGA Games COO Kenji Matsubara had previously expressed interest in importing and selling the SEGA Genesis Flashback in Japan.
Details on the exact specifications of the SEGA Mega Drive Mini are sparse at this time, but if it is a slightly altered version of the AtGames unit, it will likely feature the same line-up of Mega Drive, Master System, Game Gear and original titles from the Genesis Flashback. It will also include backwards compatibility with existing Mega Drive games via its cartridge port, as well as HDMI out for modern televisions.
The SEGA Mega Drive Mini will launch in Japan later in 2018.
[Source: Gematsu]
Webmaster and lead writer at SEGADriven. Likes old games, heavy music and too much pizza. Follow on Twitter @kronkblats