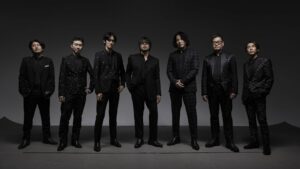 Ryu Ga Gotoku Studio have revealed that long time leads Toshihiro Nagoshi and Daisuke Sato have left the company and the studio has undergone a restructure as a result. Masayoshi Yokoyama will now take over from Nagoshi as the studio's Director and Executive Producer.
Toshihiro Nagoshi has been a SEGA mainstay since 1989, starting as a designer and director on games like Virtua Racing, Daytona USA and Shenmue before finding fame as the lead director of the Super Monkey Ball and Yakuza franchises.
Daisuke Sato is also a long-tenured SEGA employee starting his career on field map production for 1995's Magic Knight Rayearth on the Saturn and having designer credits on games like SEGA Super GT, Virtua Fighter 3tb and Shenmue. Sato's career highlights also include directing duties Yakuza 3 and Binary Domain.
You can read the full story on RGG Studio's restructure by clicking this link.
[Source: RGG Studio Website]
Webmaster and lead writer at SEGADriven. Likes old games, heavy music and too much pizza. Follow on Twitter @kronkblats