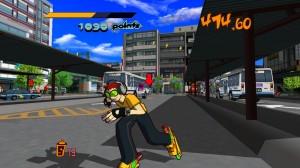 Bloomberg have reported that SEGA Sammy Holdings Inc. are working on new entries in the Crazy Taxi and Jet Set Radio franchises, but they are being made as live service games in order to compete with Fortnite.
The games are supposedly a part of SEGA's 'Super Game' initiative which was launched last year as a way to build online communities around its games. The new Crazy Taxi game has supposedly been in development for a year and is aiming to launch in the next 2-3 years. There is currently no word on how far along in development the new Jet Set Radio game is.
Bloomberg have received this information from an unknown Tokyo-based entertainment group so take this information with a grain of salt. There are already words saying that it is possible these games may end up being cancelled behind closed doors and SEGA are refusing to comment on the story directly. More on this story as it develops.
[Source: Bloomberg]
Webmaster and lead writer at SEGADriven. Likes old games, heavy music and too much pizza. Follow on Twitter @kronkblats