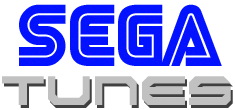 Audio Sprite is currently in the process of creating a video game/kids TV remix album with the proceeds going towards CLIC Sargent, a charity for children's cancer.
In a rather moving gesture which was inspired by the loss of a friend's 11 year old brother, Audio Sprite has remixed a selection of SEGA classics which includes a Yu Suzuki medley and remixes of songs from Sonic CD and Shenmue. You can check out the work-in-progress album below:
If you think the album is worth a donation then you can visit Audio Sprite's JustGiving page and help out a good cause.
Webmaster and lead writer at SEGADriven. Likes old games, heavy music and too much pizza. Follow on Twitter @kronkblats