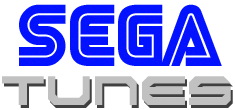 First things first; yes, Marble Madness is an Atari arcade game and not a SEGA game per se, but we at SEGADriven regard any game published for a SEGA first party console fair game for feature on the website. As Marble Madness was released for Master System, Game Gear and Mega Drive it's entirely relevant to us.
Now that's out of the way, allow me to present 'Where Good Marbles Go to Die'; a Marble Madness remix album courtesy of Stemage. The hard rock/heavy metal remix album tackles the entire Marble Madness soundtrack and features guest appearances from Disasterpeace, Lauren Liebowitz of Descendants of Erdrick, norg, XOC, Kirby Pufocia, housethegrate and VikingGuitar.
You can stream the entire thing using the below widget or alternatively download it at a pay-what-you-want price-point. Sadly the limited edition cassette version of the album is now sold out but at least it's available digitally, right?
[Source: Destructoid]
Webmaster and lead writer at SEGADriven. Likes old games, heavy music and too much pizza. Follow on Twitter @kronkblats