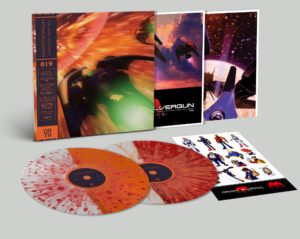 The next SEGA soundtrack release from Data Discs opens for pre-order this Saturday the 7th of December 2019 and this time the label returns to the SEGA Saturn for a release of Treasure's Radiant Silvergun soundtrack.
Often regarded one of the best shoot-em-ups on the Saturn, this release comes on 2 LPs with a double-sided lithographic print and poster and a sticker sheet. It will be available in 3 editions: standard black vinyl, translucent orange vinyl and a limited edition orange/red/clear split and splatter effect vinyl.
Pre-orders are expected to ship on the 13th of January 2020. Bookmark this page to make sure you don't miss an opportunity to buy this record.
Webmaster and lead writer at SEGADriven. Likes old games, heavy music and too much pizza. Follow on Twitter @sonicyoda
Tags: data discs, merchandise, music, radiant silvergun, sega saturn, soundtrack, treasure, vinyl