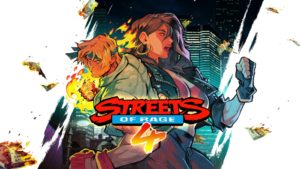 Original Streets of Rage composers Yuzo Koshiro and Motohiro Kawashima will return to the franchise to work on the soundtrack for Streets of Rage 4.
This time around they're brought some friends. Contributions to the soundtrack will also be done by Hideki Naganuma of Jet Set Radio fame, Yoko Shimomura of Street Fighter II fame and Keiji Yamagishi of Ninja Gaiden fame.
A fascinating little behind the scenes video has also gone live on Dotemu's YouTube channel where you can watch the composers themselves discuss their music. Check it out below:
Streets of Rage 4 is currently being developed by Lizardcube and Guard Crush Games. No release dates or systems have been revealed at this time, but the game was demoed on a PC last month at Bitsummit.
Webmaster and lead writer at SEGADriven. Likes old games, heavy music and too much pizza. Follow on Twitter @kronkblats
Tags: dotemu, guard crush games, hideki naganuma, lizardcube, Motohiro Kawashima, music, soundtrack, streets of rage, streets of rage 4, yuzo koshiro