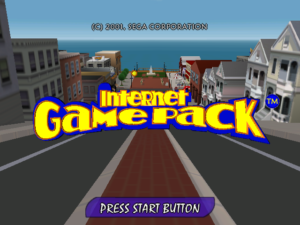 Hidden Palace user 'drx' has discovered, dumped and released a cancelled Dreamcast game called Internet Game Pack. This title was developed by Visual Concepts in 2001 and was scheduled for release as an Official Dreamcast Magazine cover disc, but presumably shelved due to the unpopularity of the Dreamcast.
The game features a selection of classic games like Chess, Poker and Dominoes and was made for online play. However, all the games can be played offline as well. You can see the title in action via the embed below:
Head on over to Hidden Palace to download the disc image if you would like to play this title via emulation.
Webmaster and lead writer at SEGADriven. Likes old games, heavy music and too much pizza. Follow on Twitter @kronkblats
Tags: cancelled, disc image, dreamcast, drx, dump, hidden palace, internet game pack, official dreamcast magazine, unreleased, visual concepts