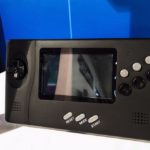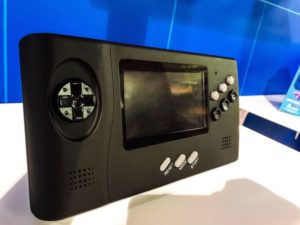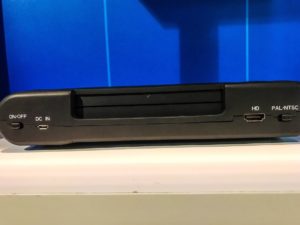 UPDATE 11/1/19
Retro-Bit have confirmed this prototype does include the additional controller port on the bottom of the unit, but it is just obscured in the photos they uploaded.
ORIGINAL STORY
A surprise announcement from CES! Retro-Bit have revealed a prototype of a new SEGA Nomad with HDMI out.
The original SEGA Nomad was a North American exclusive portable Mega Drive that featured an LCD display, 6 button control setup, an extra controller port and support for composite out video.
There aren't many details on this new Nomad outside of the news of it across channels such as Rewarded Play including a HDMI out for high definition displays and the 3 images at the top, which also show a PAL/NTSC switch for playing games from multiple regions. We don't know if the emulation is accurate, the screen is improved or even if another controller port is included at this time.
It is also worth nothing that the new Nomad is a prototype and has likely not been greenlit by SEGA themselves. Retro-Bit are likely showcasing this prototype to gain interest in developing the product at a later date. This is a very interesting development that we hope gets approval from SEGA. It would be fantastic to own a modern portable Mega Drive solution without having to dish out the sort of collector's prices that an original SEGA Nomad now sells for.
[Source: Retro-Bit Gaming on Twitter]
Webmaster and lead writer at SEGADriven. Likes old games, heavy music and too much pizza. Follow on Twitter @kronkblats
Tags: ces, handheld, nomad, portable, retro-bit, retro-bit gaming, sega nomad