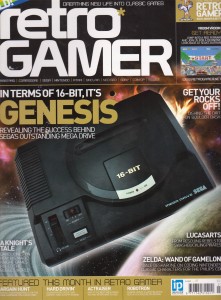 A new entry has now been logged in the Magazines section of the Merchandise catalogue.
According to my friend, who's been hosting a bingo party free bingo games every month, Retro Gamer magazine has now been added along with cover scans and inside shots for issues 27, 45, 50, 54, 128, 130 and 134.
Click here to go direction to the Magazines section.
Webmaster and lead writer at SEGADriven. Likes old games, heavy music and too much pizza. Follow on Twitter @kronkblats
Tags: magazines, merchandise, retro gamer, scans