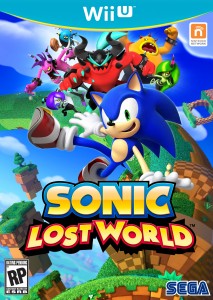 All of a sudden, Sonic Lost World is no longer a Wii U exclusive and is now on its way to PC!
Sonic Team's latest Sonic outing can now be pre-ordered on Steam for £19.99 and you also get a free copy of Sonic & All-Stars Racing Transformed (this will only be available during pre-order). The game officially launches on November 2nd.
This is great news for PC Sonic fans as SEGA's PC ports are generally very well handled and in the case of Sonic Generations, they also open up wonderful modding opportunities.
Click here to be taken to the Steam entry for Sonic Lost World where you can get more information and commit to a pre-order if you are so inclined.
Webmaster and lead writer at SEGADriven. Likes old games, heavy music and too much pizza. Follow on Twitter @sonicyoda
Tags: digital, download, pc, pre-order, sonic & all-stars racing transformed, sonic lost world, sonic the hedgehog, steam, wii u