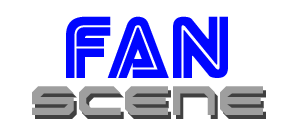 A fan called Darkon360 has created the first mod for Sonic CD Remastered.
This mod makes Metal Sonic completely playable in the game. It's a fun little addition that takes the place of Sonic as the main playable character. There's an interesting addition in the Stardust Speedway boss stage in that Darkon360 has added Metal Sonic 3.0 from Sonic Rivals 2 as the new rival for Metal Sonic. This was obviously done to avoid having Metal Sonic race himself, but it's a fun little touch all the same.
Check out a gameplay trailer below:
You can download the mod via this link. Instructions on how to install it are also available from this page.
Webmaster and lead writer at SEGADriven. Likes old games, heavy music and too much pizza. Follow on Twitter @sonicyoda
Tags: darkon360, fan scene, metal sonic, mod, pc, sonic cd, sonic cd remastered