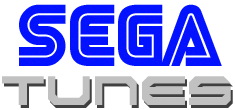 It's been a while since we took a look back at some classic SEGA anthems and I thought it was worth featuring the below track simply because it's been stuck in my head all morning!
Today we are taking a look at the rather lovely 8 bit ditty that is the theme to Jungle Zone from Sonic the Hedgehog for Master System and Gamer Gear. The track was composed by Yuzo Koshiro who is more famously recognised for his thumping, dance style and the Streets of Rage soundtracks.
The Sonic the Hedgehog 8 bit soundtrack showcases Yuzo Koshiro in a lighter, more poppier mood yet still manages to be a highly memorable collection of songs. Hopefully you will all be whistling the Jungle Zone theme once you're done with this!
Webmaster and lead writer at SEGADriven. Likes old games, heavy music and too much pizza. Follow on Twitter @kronkblats
Tags: 8-bit, game gear, jungel zone, master system, sega tunes, sonic the hedgehog, yuzo koshiro